What Is PHP?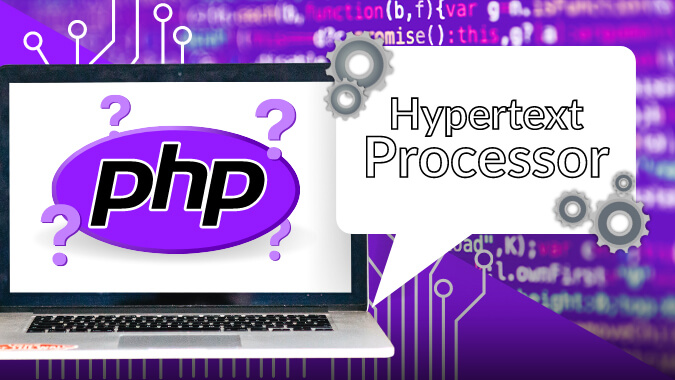 PHP stands for PHP: Hypertext Preprocessor, and it is a prominent server-side scripting language that is extensively used as a general-purpose programming language.
It is the most common option for web development tasks. PHP is an open source language that can be embedded in HTML and can retrieve additional scripts from other websites.
The language's popularity grew over time, and it is currently utilized by a wide range of websites, including the most popular content management systems, such as WordPress or Drupal. It's also the platform of choice for Facebook, Wikipedia, and Yahoo.
PHP is frequently used to build websites, online businesses, and dedicated IT systems, although it is not restricted to producing HTML. PHP also allows you to create CRM solutions, APIs, PDF files, and generate XML, XLS, or CSV files.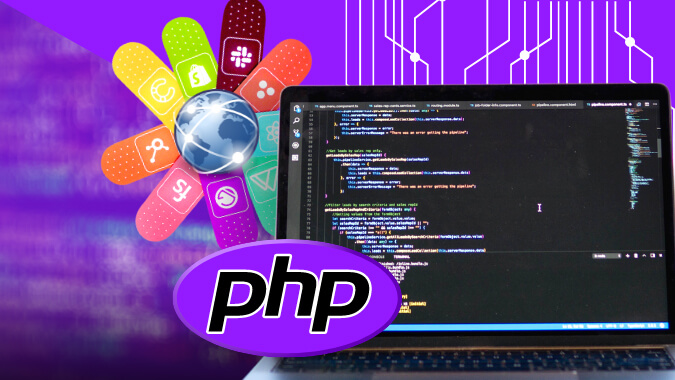 Commonly used PHP Development Tools

Because the language is supported by web frameworks, it simplifies and speeds up the creation of PHP web applications. The following are some of the most often used tools by PHP developers.
PHP Frameworks
PHP IDEs
Choose PHP for your Development Needs

PHP is a popular programming language for commercial software development. PHP is used entirely or partially in custom programming projects for Web Application or Mobile App Development.
PHP Web App Development
A web app differs from other programs in that it does not need to be installed. Web applications employ a server-side programming language such as PHP as well as client-side scripting languages such as HTML and JavaScript.
The server-side PHP script saves and retrieves information, whereas client-side scripts show that information to users in a straightforward style.
A typical corporate application, such as a CMS for an eCommerce site, would need high availability, data privacy, high security, data management, content editing capabilities, and the ability to integrate third-party tools.
A modern PHP web app must contain the following features:
User interface that is simple to utilize
Robust support
Secure and scalable
Interoperable
Exceptional performance
Event-driven
Portable
PHP Mobile App Development
With the aid of its open-source technologies, the PHP language can provide a platform that allows a developer to design an application, test it, and eventually deploy it.
PHP for Mobile App Development offers the same benefits as PHP-based web applications.
Zend is often used in building various sorts of PHP apps. It is the PHP platform of choice and is a key component in mobile app development. While creating an application, Zend Server and Zend Studio are utilized as frontend technologies.
Zend Framework for PHP developers, on the other hand, can create both the backend and the interface at the same time. Zend Framework enables you to construct the frontend using a WYSIWYG interface builder and link it all to the backend.
The process of creating mobile applications such as CRM systems or social networks utilizing various technologies can be difficult.
However, Zend simplifies the mobile app development process by integrating the whole backend and UI at the same time.
Outsource PHP Programming to the Philippines

If you want to employ expert PHP Developers in the Philippines, then look no further than Cambria. Because of its American culture and heritage, our development team in the Philippines will be as easy to work with as any American business.
You will continue to receive the same high-quality programming that we have always offered, but at a far affordable cost than in the United States.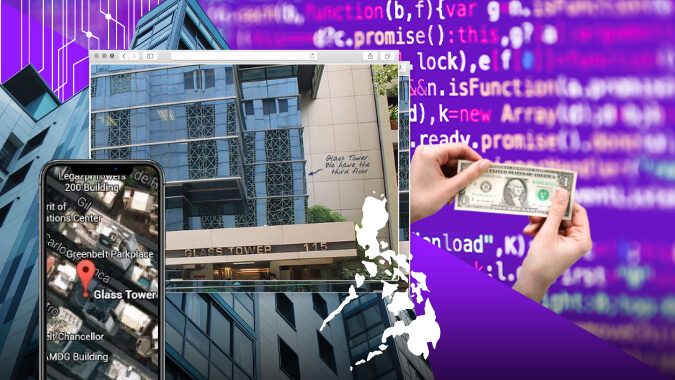 Cambria is a 38-year-old California-based software development company. We have an office in Makati, Metro Manila, Philippines where we mostly run our operations. With programming abilities such as PHP, we have developed web applications and mobile apps for our clients.
Our expert developers will give you best-in-class PHP technology to help you create your web application and mobile solutions. Contact us to discuss your project needs with one of our professional PHP developers.