History of MySQL

David Axmark, Allan Larsson, and Michael "Monty" Widenius of Sweden invented MySQL. On May 23, 1995, the first version of MySQL was released. It was originally developed from mSQL for personal use, based on the low-level language ISAM. They developed a new SQL interface while maintaining the same API as mSQL. Many developers were able to use it instead by keeping the API consistent with the mSQL system.
When deciding the version of the server to run, it is useful to understand MySQL's version history as a frame of reference.
Early in its existence, MySQL was a disruptive breakthrough. Its advantages and inexpensive pricing made it a killer application to power the internet's boom, despite its restricted capabilities.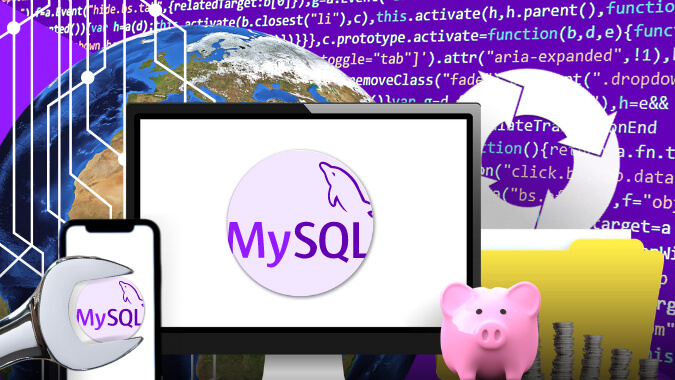 It attempted to move into business terrain with features like views and stored procedures in the early 5.x releases, but they were unstable, so it wasn't received easily. In retrospect, MySQL 5.0's stream of problem patches didn't subside until about the 5.0.50 releases, and MySQL 5.1 fared no better.
The 5.0 and 5.1 versions were pushed back, and the Sun and Oracle acquisitions frightened many spectators.
It is thought that MySQL 5.5 has the greatest quality of any release because of Oracle's ownership. Oracle has made MySQL more appealing to business users, and version 5.6 promises significant enhancements in functionality and speed.
MySQL Server Architecture

MySQL builds a database for storing and managing data, with each table's relationship defined. Clients can submit requests to MySQL by inputting specified SQL queries. The server application will react with the required information, which will be shown on the client's side.
To get the most out of MySQL, you must first understand its architecture.
MySQL is adaptable in a variety of ways. It can be configured to work on a wide range of hardware and supports a number of data formats.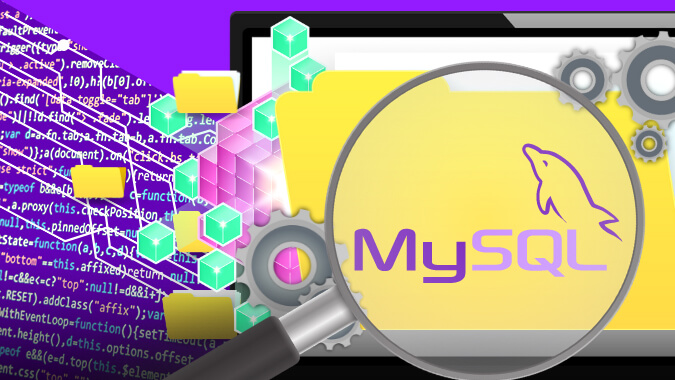 The most unique and significant aspect of MySQL is its storage-engine architecture which isolates query processing and other server responsibilities from data storage and retrieval.
This separation of responsibilities allows you to choose how your data is kept as well as the performance, features, and other qualities that you want. It can support embedded applications, data warehouses, content indexing and delivery tools, highly available redundant systems, and online transaction processing.
MySQL is considerably distinct from other database servers, and its architectural features make it beneficial for a wide range of uses. MySQL isn't flawless, but it's adaptable enough to operate effectively in high-stress contexts like web applications.
What is MySQL Used For?

JavaScript is a programming language that promotes functional, event-driven, object-oriented, and prototype-based programming techniques.
One of the reasons MySQL is a popular open source database is because it offers extensive support for all application development needs. MySQL also offers connectors and drivers that enable various types of applications to utilize MySQL as their chosen data management server.
MySQL is used for a variety of tasks, including data warehousing and e-commerce. However, the most popular application for MySQL is as an online database.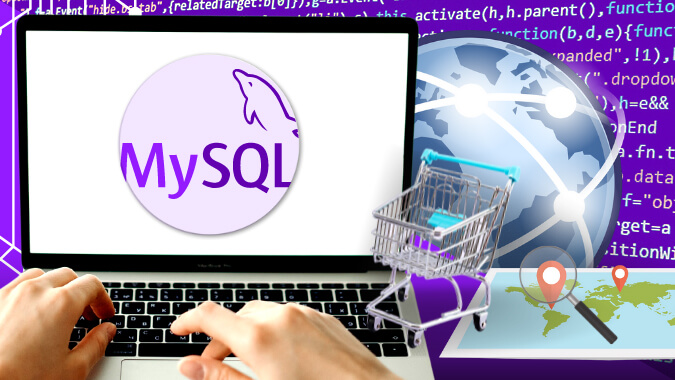 It can hold anything from a single piece of information to a whole inventory of available items for an e-commerce business. It is possible to develop websites that interact in real-time with a MySQL database to quickly present organized and searchable information to a website user when used in conjunction with another programming language.
MySQL has become one of the most popular open-source databases used by businesses for web development. It is the primary component of LAMP, a software stack approach that simplifies the development of web applications and web pages.
LAMP is an abbreviation for its four open-source components, which are the Linux operating system, the Apache HTTP Server, the MySQL RDBMS, and the PHP programming language.
MySQL Server Architecture

The MySQL pluggable storage engine architecture allows a database administrator to choose a customized storage engine for a given application demand while remaining fully free of the need to manage any unique application coding constraints.
The MySQL server architecture shields the application programmer and database administrator from all low-level storage implementation specifics. The pluggable storage engine architecture offers a common set of administration and support services for all underlying storage engines. The storage engines are the components of the database server that conduct operations on the underlying data that is kept on the server.
The application programmer and database administrator communicate with the database via Connector APIs and service layers that sit on top of the storage engines. This effective and adaptable design offers significant advantages to those looking to tackle a specific application need. To make things work, no substantial code or process modifications are necessary.
By providing a standard and easy-to-use API that applies across storage engines, the MySQL server architecture protects the application from the underlying complexity of the storage engine.
MySQL Performance Optimization

Database performance is affected by a variety of elements at the database level, including tables, queries, and configuration settings. These software operations result in CPU and I/O activities at the hardware level, which must be minimized and optimized.
By identifying the performance driving factor for your database, you can avoid over-provisioning and save money by right-sizing your servers. It also tells you whether changing data storage or expanding server capacity would enhance performance.
MySQL query performance optimization reduces unnecessary job load while also optimizing the database for quicker data retrieval. Once correctly tuned, the tuning database provides meaningful performance results with excellent functionality.
Benefits of Using MySQL